Personalized Direct
Mail Marketing
Hyper-targeted and data-driven direct mail campaigns create one-to-one connections that boost conversations.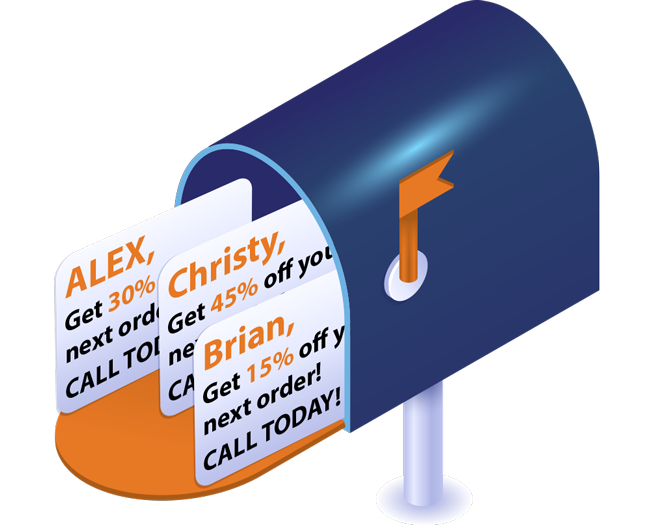 All Of Your Commercial Printing Needs Under One Roof
We focus on speed to market, personalization, and data-driven print solutions that build brands and generate business.
Fulfillment And Logistics
Needs At Your Fingertips
Easily, reliably, and quickly distribute marketing materials anywhere in the world.
Custom Solutions for Campaigns, Collateral and Conversions
Customized Marketing Fulfillment
We simplify the process of getting your branded marketing collateral into the hands of your customers through full-service and personalized fulfillment solutions.
Compliance and Security
Ensuring your deliverables and data are secure is our top priority, so we implemented compliance policies and systems to protect everything we handle.
Brand Management and Personalization
Personalization is critical to the success of any campaign, but staying brand-compliant can be difficult. We've made it easy to adjust messaging from one printed piece to the next while staying on-brand.
Speed to Market
We invest in the best technology to deliver fast, high-quality, and cost-efficient speed to market fulfillment for companies quickly launching an exciting new product, announcing an enhanced service and more.
How It Works
Fill out the form above
to get started.

A Jet Mail team member will reach out to you within 48 business hours to schedule a brief discovery call to learn more about your project.

You'll receive a
custom price estimate
for your project.