PRIMARY LOGO
This logo is for use in web and print. It should always be noticeable and not obscured.
Color Palette
PANTONE 2756 C

RGB 21, 31, 109

HEX 151F6D

CMYK 100, 98, 26, 18

PANTONE 158 C

RGB 232, 119, 34

HEX E87722

CMYK 5, 65, 100, 0

PANTONE 292 C

RGB 105, 179, 231

HEX 69B3EF

CMYK 53, 17, 0, 0
COLOR USAGE
CLEAR SPACE & SIZE LIMIT
Your logo is important and represents your brand all on it's own. For that reason, it should be kept apart from other content so as not to mask its importance. It should maintain clear space on all sides the height of the letters in SOLUTION.
The logo should always be recognizable and should not be printed smaller than 1/2 inch in height.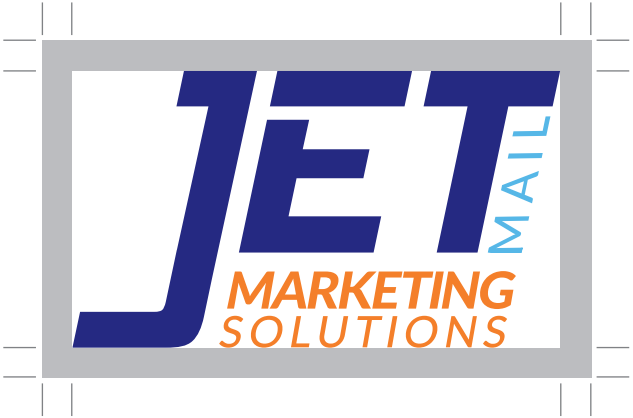 ACCEPTABLE COLOR OPTIONS
CMYK or Pantone Spot Colors forall print options

RGB for all Web or MS Office programs

Black for all one color options

Grayscale for all one color options allowing shading

When using light blue for an accent color

When using orange for an accent color
UNACCEPTABLE LOGO TREATMENTS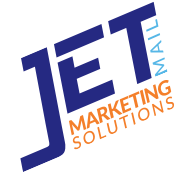 Do not rotate the logo
Do not stretch or squish the logo
Do not place objects in the logo's clear space
Do not rearrange or create compositions that are not provided
Do not add unofficial graphics to the logo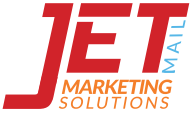 Do not use off-brand colors
Do not resize any part of the logo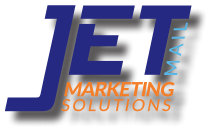 Do not add a drop shadow or any other decorative pattern to the logo
Do not contain the logo in a box when placed on a background picture/color
FONTS
JET

HEMIHEADRG-BOLDITALIC

MAIL

LATO MEDIUM

MARKETING

LATO HEAVY

SOLUTIONS

LATO MEDIUM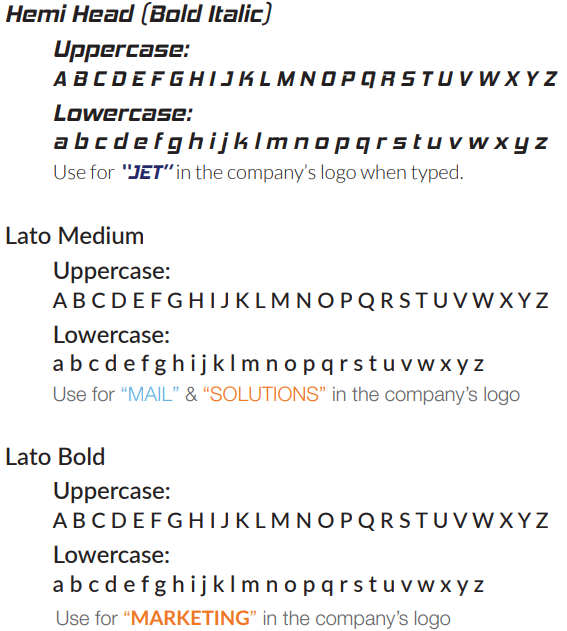 STYLIZING JET MAIL MARKETING SOLUTIONS COLLATERAL MATERIALS
EXAMPLES
All marketing collateral should have visual interest by utilizing color and imagery. This is accomplished by: overlaying color bars, enhancing typefaces, using photos/images that include colors of the Jet Mail brand, keeping 30%-50% white space and using angles to highlight pieces of importance.
STYLE
Use the dark orange bars to frame the top and bottom of the piece being created whenever possible.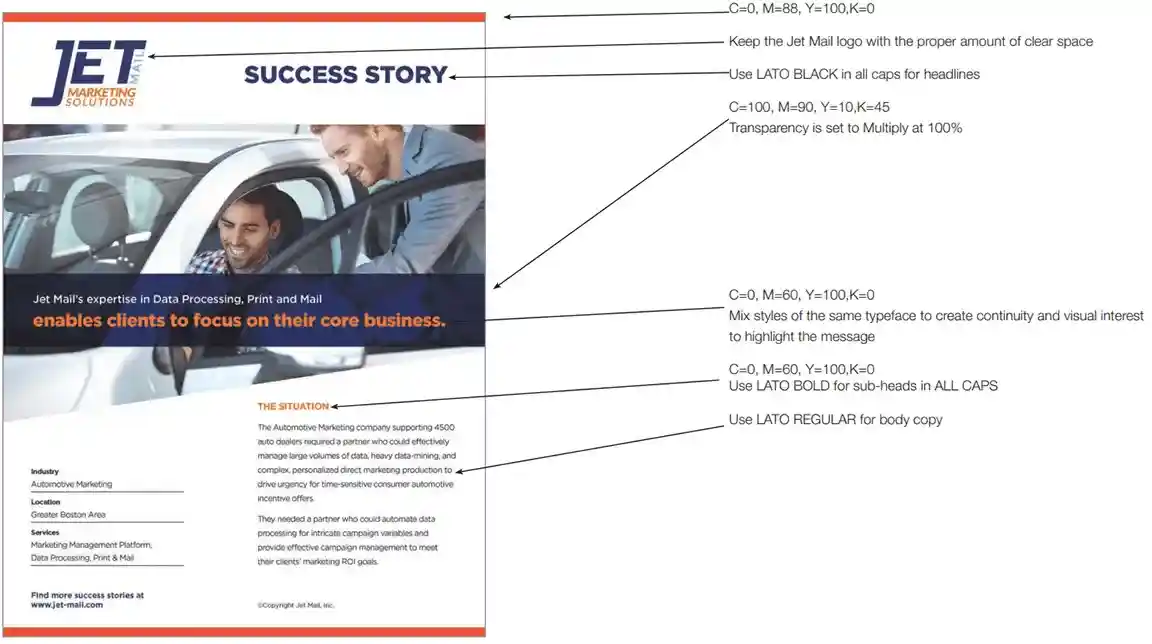 EXAMPLES