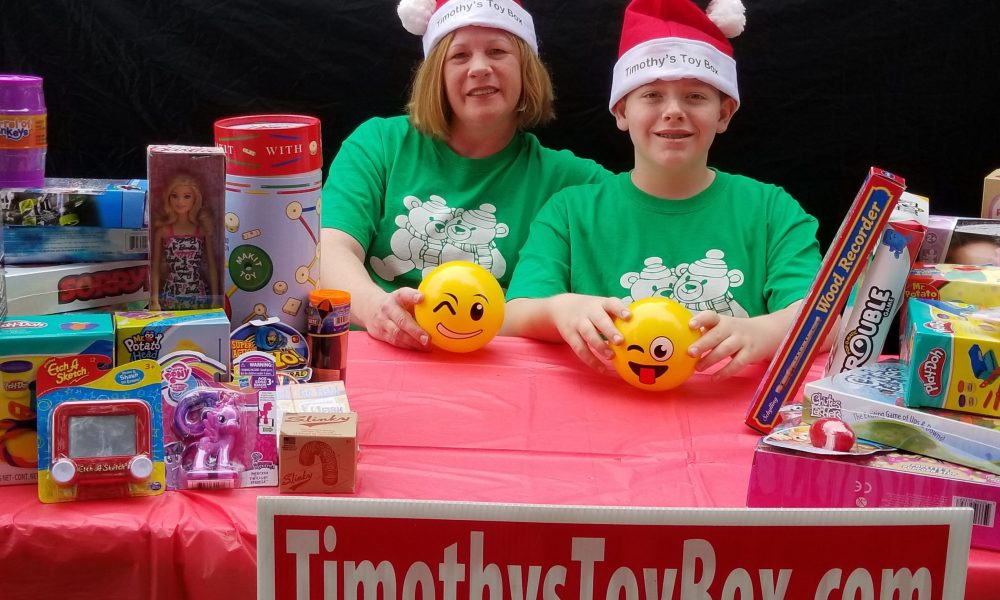 Photo: Sharon & Timothy Gilbert
In years past, Jet Mail has been a proud and generous contributor to Toys for Tots, Gifts for Kids, and The Farley School in Hudson, This year we are pleased to say that we are once again sponsoring "Timothy's Toy Box", a local organization based in Framingham.
Timothy and his mother, Sharon, started Timothy's Toy Box in 2007 to provide gifts to children who may not receive any for the holidays. They have been going strong ever since, with continued support from the community and companies like ours, to help them through the holiday season.
2019 Most requested wish list gifts by age groups:
Boys & Girls ages Infant - 2 years: Musical or interactive learning toys, Megablocks, Baby dolls.

Boys & Girls ages 3 – 6 years: Spiderman and Batman figures, Mickey & Minnie Mouse toys, Barbie, Train sets, PJ Mask toys, Lion King DVD & toys.

Boys & Girls ages 7 - 11 years: Legos sets (Friends & Star Wars most requested), Sports balls (soccer, football, basketball), Slime, anything Harry Potter.

Boys & Girls ages 12 – 15 years: Remote control cars, Jenga, Rubik's cube, Manicure set, Make up set, Gift cards to Target & iTunes, Bracelets, Patriots & Red Sox gear.
If you would like to make a donation please click on the button below.