Marketing fulfillment is the end-to-end capability to create, manage and deliver marketing materials.
When marketers hear the word fulfillment, they typically think of order fulfillment–like an Amazon fulfillment center. Orders are placed, received, processed and delivered. Marketing fulfillment is similar, and, while you may not be familiar with the term, your business already has a marketing fulfillment program in place for things like:
Equipping sales reps with sales tools like brochures, flyers and product information.
Preparing for product launches.
Providing localized marketing assets for multi-location businesses or franchises.
Processing requests for product literature or samples.
Sending out annual appeals for nonprofit organizations.
Managing trade show displays, signage, collateral and promotional materials.
But marketing fulfillment also involves operational responsibilities, including:
Tracking inventory.
Kitting, assembling and distributing marketing collateral.
Managing print, design, product, storage and shipping budgets.
Maintaining brand guidelines.
Ensuring compliance with legal or regulatory requirements.
Regardless of your familiarity with the term, the benefits of a well-managed and well-executed marketing fulfillment program are appealing to marketers in every industry: increased brand awareness, higher conversion rates and streamlined operational efficiencies.
Think about your existing processes for marketing fulfillment. Do any of these challenges sound familiar?
If you said yes to one or more of the questions above, there's an opportunity to optimize your current marketing fulfillment program.
Ingredients for Successful Marketing Fulfillment
Had a CEO say something along the lines of, "Marketing needs to…"
Get branded products and promotions in front of customers before the competition.
Address the specific needs of target audiences and grow awareness in new segments.
Adapt quickly to changes in consumer behavior, market trends or business goals.
Arm sales teams with powerful tools that help them close deals before losing to Company X.
Seize windows of opportunity as soon as they arise.
...then you need to keep reading.
CEOs, board members and executives from other departments don't always have a pulse on the infrastructure, technology and resources required to successfully achieve these types of marketing directives. This can be extremely frustrating for marketing teams who are already challenged by bandwidth and budget limitations.
Fortunately, when your marketing fulfillment program is set up for speed, personalization and agility, you will see the results–and so will the entire company.
79% of organizations with well-executed marketing fulfillment achieved revenue growth higher than their industry average.
Ready to boost ROI without draining bandwidth or budget? Let's take a look at why these three ingredients are so critical to your marketing fulfillment program (and how easy it is to implement them).
Speed to Market is Critical in Marketing Fulfillment
Delays in your marketing fulfillment program can kill an otherwise flawless marketing strategy.
Whether you are deploying a large-scale direct mail campaign, launching a new product, providing sales with deal-sealing tools, or updating marketing assets with new information, fast turnaround times are critical, and can be the difference between winning or losing a customer.
For example, in the automotive industry, a 30-day business cycle is standard, so print and direct mail offers must move through the marketing fulfillment process quickly to prevent missed opportunities.
Sales reps in the B2B space frequently secure last-minute meetings with prospects and need custom marketing assets to help seal the deal. Sometimes the requests aren't always possible – especially with little notice.
Not having enough bandwidth, toppled with bottlenecks from fragmented workflows, manual review and approval processes, and disrupted production times are the most common causes of marketing fulfillment delays.
Fortunately, expediting turnaround times is relatively easy with modern technology and an efficient marketing fulfillment strategy in place.
Here's how:
Eliminate delays from manual processes, one-off design requests and internal

bottlenecks by centralizing marketing assets in an online portal.



Historically, the marketing fulfillment process required a trip to the storage room, sifting through boxes of collateral, assembling, packaging, labeling and shipping the materials. Manually managing inventory and distribution of marketing assets is time-consuming and resource-draining. Let's not forget additional delays and costs associated with out-of-stock or outdated materials.
A marketing portal centralizes all of your marketing assets in an easy-to-use, web-based platform. Custom-built for your business, the portal provides 24/7 self-service access for users to personalize, order and distribute the materials they need.
Your colleagues – across departments and locations – can access pre-approved marketing assets through the portal.
Once orders are approved in the portal (a process that can be automated with approval routing settings), your collateral is processed for same-day fulfillment, and can even be personalized and shipped directly to the prospective customer.
This self-service access in the portal eliminates the manual, "ad hoc" approach to collateral requests and drastically expedites delivery times. Plus, it eliminates the resources needed from marketing.
Requests for custom marketing materials can also be managed within the portal to avoid the frequent "I need it now" requests from sales reps or affiliate businesses. In the past, one-off requests typically required copy development, design, routing for approvals, printing, packaging and distribution.
Since the portal allows you to retain enterprise-level control of user settings, you can provide "controlled customization" of assets while keeping your branding and budget perfectly on point.
You decide what variables or sections of marketing collateral can be customized and what parts are locked in place.
You can also embed your style guide into the portal to ensure that all fonts, logos, colors and other design elements are in perfect alignment with branding.
>>>Related Resource: Learn more about how businesses are using the Jet Mail Marketing Portal to expedite speed to market.
Consolidate all production, logistics and operations with an end-to-end marketing fulfillment partner.
A fast marketing fulfillment program needs to be streamlined. Multiple departments, vendors and touchpoints in the process create delays or weak links in your marketing supply chain.
An end-to-end marketing fulfillment partner with infrastructure and technology designed for speed will greatly expedite time to market. Jet Mail's in-house print, mail, and fulfillment capabilities expedite production, processing and delivery times by reducing the number of vendors in the supply chain and consolidating all of your marketing fulfillment needs.
Pre-printed, ready-to-ship materials can be stored in our 80,000 sq. ft. on-site warehouse for same-day fulfillment. Custom orders from the portal move just as quickly and can be printed on-demand from our on-site high-speed digital printing press.
>>>Related Resource: Learn more about how our state-of-the-art technology is designed for speed here.
The Power of Personalization
Focusing on a personalization strategy is just as important as speed for your marketing fulfillment program. You don't have a one-size-fits-all audience, so your marketing materials should reflect that. Your collateral must cater to a wide array of decision-makers and speak to the unique needs of those individuals. Why? Because it works.
93% of businesses saw an increase in revenue when they focused on an advanced personalization strategy.
Now, this may seem like an overwhelming feat if you have dozens of personas across several target markets. It's even more overwhelming if you need to personalize local marketing efforts (take franchises with hundreds of locations, for example).
Don't worry, advanced data processing and variable data printing technology allow for the personalizing of every printed piece in a single print run. In other words, it takes the same time to print 10,000 personalized pieces as it does to print 10,000 static (non-personalized) pieces.
Customer data from your CRM can be used to personalize variables like names, logos, images and messages. For example, a car dealership can personalize mailers with the customer's name, vehicle information, images of their vehicle, mileage information, service reminders and other personalized recommendations.
Leveraging the power of personalization is critical to the success of your direct mail and integrated marketing strategies. For example, personalized direct marketing campaigns see 300% higher engagement rates than non-personalized ones.
Quick Tips
Add personalized QR codes or custom URLs to all direct mail campaigns to measure performance.
Amplify direct mail campaigns with a digital touch via Informed Delivery.
It's important to note that your personalization strategy shouldn't just be limited to large-scale print or direct mail campaigns.
Sales reps can personalize assets in the Jet Mail Marketing Portal to build trust, rapport and influence with prospects, including:
Sending follow-up letters after an introductory sales meeting.
Personalizing seasonal or promotional offers that resonate with the unique needs of leads in the sales funnel.
Personalizing event flyers, like a "Lunch and Learn" session.
Embedding prospect logos, names and images into marketing materials.
Adding hyper-relevant messaging to sales collateral that specifically addresses their pain points.
For example, a healthcare sales rep can send a personalized letter with specific product details directly to physicians in their region announcing a new product and how it improves outcomes for their local health population. Using a pre-designed template, they can select pre-approved copy from a drop-down menu to address the unique challenges of the prospect. Any required legal or compliance language can be locked on the template to ensure all assets adhere to regulatory guidelines.
Plan for the Challenge of Change
The third component of a successful marketing fulfillment program is agility–which in and of itself requires speed and personalization.
The past year has illustrated the importance of agility for businesses in every industry. Modern marketing fulfillment strategies and technology like the Jet Mail Marketing Portal mitigate the challenge of change, including scenarios such as:
Regulatory or policy changes.
Shifts in consumer behavior or market conditions.
Opportunities that come from unforeseen business, weather or political events.
To illustrate this, think of the moving parts involved when there is a planned or anticipated change, like a new product launch. The new offering will impact existing marketing assets like corporate brochures or sales sheets, as they'll need to be updated to reflect the new information. Planned or anticipated changes usually come with enough notice for marketing teams to properly plan and execute. But even with healthy timelines, change can leave marketing teams frustrated.
What if you just printed 40,000 corporate brochures a few months ago? Even though marketing was given advance notice of a new product or change in pricing, this change can drain resources and be costly as all of the existing collateral is now obsolete and will need to be recreated and reprinted.
This scenario is 10x more difficult (and frustrating) when the change is not planned and marketing teams are given little notice to react and create new marketing assets that address said change.
Receiving outdated product or pricing information can lead to a lack of trust in your brand, and can cause your business to get caught up in preventable discrepancies or require reputation management.
Having the agility to quickly adapt to change will set your business apart from the competition, and avoid costly delays and missed opportunities. Here's how.
A modern print management solution will do wonders for quickly adapting to both planned and unforeseen changes.
Just as no two audiences are the same, no two businesses have the same print management needs and should never be treated as such. That's where a marketing fulfillment partner like Jet Mail is helpful.
For static materials like brochures and sales sheets, there is no longer the need to print in bulk and hope that it stays relevant long enough to justify the printing cost.
Our customizable print management model solutions ensure that just the right amount of ready-to-ship collateral is in stock, up-to-date and ready for same-day fulfillment.
But what amount is "just the right amount?"
We monitor usage reports, as well as historical data to determine the exact number of prints you'll need to ensure you never have too much or too little inventory.
When the small-quantity print stock runs low, our automated shelf top-off technology will notify you that it's time to reprint.
For example, we'll print and store 100 corporate brochures on our shelf and ship them out as orders come in through the marketing portal. When inventory reaches 20 brochures, we'll automatically send an email to you to approve a reprint to replenish the stock back up to 100.
This just-in-time print model avoids the need to print in bulk, and gives you the agility to adapt marketing materials quickly, efficiently and without waste. Should change occur, just send us an updated file (or we can update the file for you) and we'll either wait until the current stock of brochures are depleted, or we can pull them from the shelf and immediately replace them with the updated brochure.
We can store everything from brochures, promo items, trade show signage and more in our on-site 80,000 square foot warehouse. The best part? We'll take care of assembling, packaging, shipping and inventory management.
And since all marketing materials are centralized within the portal, you'll never have to worry about the distribution of out-of-date materials.
Seize Lucrative New Business Opportunities with Fast, Personalized Direct Marketing Campaigns
Planning for change also means planning for opportunity. If your marketing fulfillment program can adapt quickly to unforeseen changes or events, your business will capitalize on new markets or customers.
Using the data in your CRM and Jet Mail's variable data printing technology, you can personalize content by the recipient's location, buying history, age or any other data that you've collected without delaying the printing process.
Since all of Jet Mail's print, mail, fulfillment and distribution capabilities are under one roof (including our in-house USPS facility), you can quickly deploy hyper-targeted, personalized direct mail campaigns that literally get into the hands of interested customers first.
For instance, after an unprecedented sandstorm hit the Phoenix area, a home service business could offer a 20% discount on exterior paint to residents days after the storm hits.
Should interest rates change unexpectedly, a financial institution can promote their refinancing services using existing customers' names, current rates and how much they can save if they refinance.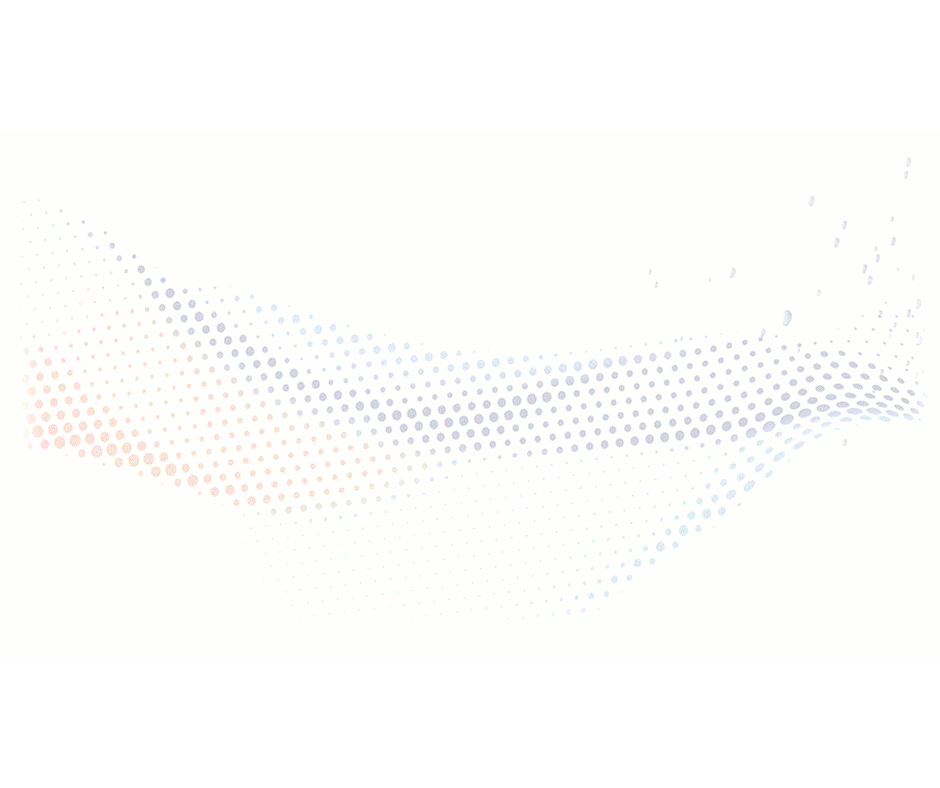 Marketing Fulfillment Made Easy with Jet Mail
Since 1993, Jet Mail has provided customized marketing fulfillment solutions that focus on speed to market, personalization, and data to help businesses stay ahead of the curve in competitive business environments. While we deliver at jet speed, we always take the time to understand your business and work with you every step of the way as your hands-on, proactive marketing fulfillment partner.
Whether you're ready to launch or are just at the idea stage, contact us today to learn how we can help build your brand and generate new business.